Rochester Chiropractor
All Under One Roof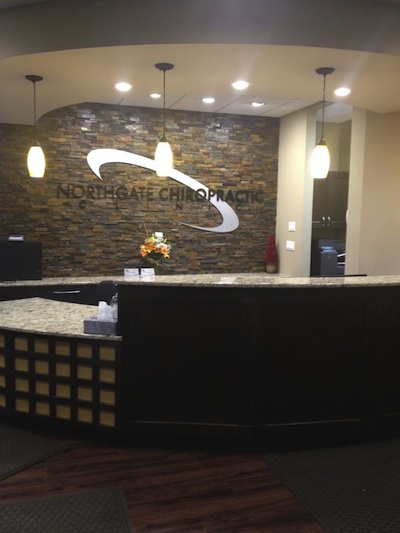 Chiropractic, Massage Therapy, Spinal Decompression, Digital Motion X-Ray, Reiki, Hypno-Birthing Classes with an OB Nurse, DOT Certified Medical Exams.
We have a beautiful Event Room on-site where we have classes such as Foam Rolling, Yoga and Wellness classes with a Personal Trainer throughout the month.
Classes are FREE for our patients. We welcome non-patient guests to join classes Check out our Calendar tab for the latest calendar of events. You won't find all of this ANYWHERE else!
We Understand Your Apprehension
As research continues to show, chiropractic care, once considered an alternative therapy, is entering mainstream health care. With acceptance comes increased curiosity and demand. If you are considering chiropractic for yourself or someone you care about, please consider what that we are unique in many ways! We strive to provide our patients with the best facility, the best hours, the best care, and the most options under one roof. We have a Master of each trade performing their services for our patients. Please see our Services tab for a complete list of our staff members and the services they provide.




Willingness To refer
At Northgate, we continue to strive to establish a positive working relationship with the medical community. Recent research outlining the effectiveness of chiropractic care has enhanced cooperation between chiropractors and medical doctors. This ultimately benefits our patients. Our staff is trained to recognize what conditions typically respond to chiropractic care and which require a medical referral.


Convenient Hours!
Whether you are already a patient at Northgate or just interested if chiropractic care may be able to help you, our staff invite the opportunity to speak with you at no charge to determine if how we can help you! For your convenience, our hours are Monday-Friday 7am-7pm and Saturday 9am-12pm.



Customized Care for All Ages
Northgate has a unique balance of experience with recent training in the latest research-based chiropractic care. The techniques utilized at Northgate are designed to be both safe and effective, providing a natural alternative to drugs or surgery for a variety of conditions and ages. We consistently see infants, pregnant mothers, children of all ages, sports injuries, and treat each patient on an individual plan specific to their needs.


We Create Independence
For those patients who are interested, our staff will customize and coach you through a program which is designed to increase muscle strength and create stability, thereby decreasing the need for ongoing care. This independence is created through a program which may include massage therapy (with a full-time certified massage therapist on staff), rehabilitation, nutrition, spinal care classes and lectures on stress reduction and how to maintain a healthful lifestyle. The classes our clinic offers are a bonus to help strengthen your core. All of our classes are FREE for our patients!
"Northgate Chiropractic Clinic treats patients who have been injured in a
motor vehicle accident
, including incidents involving a
DUI
. This facility is featured in the chiropractic directory of
Your Legal Guide
, a consumer resource pertaining to legal topics, including how to find a lawyer such as a
car accident lawyer
or
personal injury lawyer
."
Dr. Buchanan is Whiplash and Brain Injury Traumatology Certified.

Yours in good health,

Dr. Todd Buchanan, D.C.
Chiropractor/Owner